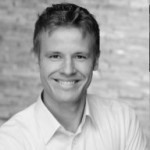 Dr. Bertram Taetz
| | |
| --- | --- |
| E-Mail: | bertram.taetz@dfki.de |
| Position: | Senior Researcher |
| Phone: | +49 (0)631 20575 3740 |
Bertram Taetz joined the Department Augmented Vision of the German Research Center for Artificial Intelligence (DFKI GmbH) in Kaiserslautern as Senior Researcher in April 2013.
He studied Mathematics and Physics in Germany and England (Durham University) and received his M.Sc. from Ruhr University Bochum (RUB), Germany, in 2009.
Focusing on numerical methods for partial differential equations as well as constrained optimization techniques for 2D and 3D reconstruction, he received his PhD in Mathematics from Ruhr University Bochum in 2012.
His research interests are in numerical and statistical methods, in particular optimization methods, for dynamical systems, reconstruction and machine learning. In the Augmented Vision group he focuses on motion analysis (tracking) in 2D and 3D, as well as 3D and 4D reconstruction of non-rigid objects from video and depth sensors.
Research interests:
Numerical, statistical (optimization) methods for dynamical systems, computer vision (mostly tracking and reconstruction) and machine learning
3D, 4D reconstruction from images and depth sensors
9 Publications by Dr. Bertram Taetz: