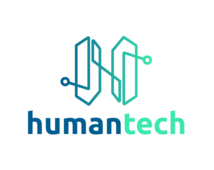 Human Centered Technologies for a Safer and Greener European Construction Industry
The European construction industry faces three major challenges: improve its productivity, increase the safety and wellbeing of its workforce and make a shift towards a green, resource efficient industry. To address these challenges adequately, HumanTech proposes a human-centered approach, involving breakthrough technologies such as wearables for worker safety and support, and intelligent robotic technology that can harmoniously co-exist with human workers while also contributing to the green transition of the industry.
Our aim is to achieve major advances beyond the current state-of-the-art in all these technologies, that can have a disruptive effect in the way construction is conducted.
These advances will include:
Introduction of robotic devices equipped with vision and intelligence to enable them to navigate autonomously and safely in a highly unstructured environment, collaborate with humans and dynamically update a semantic digital twin of the construction site.
Intelligent unobtrusive workers protection and support equipment ranging from exoskeletons triggered by wearable body pose and strain sensors, to wearable cameras and XR glasses to provide real-time worker localisation and guidance for the efficient and accurate fulfilment of their tasks.
An entirely new breed of Dynamic Semantic Digital Twins (DSDTs) of construction sites simulating in detail the current state of a construction site at geometric and semantic level, based on an extended BIM formulation (BIMxD)
Partners
Hypercliq IKE Technische Universität Kaiserslautern Scaled Robotics SL Bundesanstalt für Arbeitsschutz und Arbeitsmedizin Sci-Track GmbH SINTEF Manufacturing AS Acciona construccion SA STAM SRL Holo-Industrie 4.0 Software GmbH Fundacion Tecnalia Research & Innovation Catenda AS Technological University of the Shannon : Midlands Midwest Ricoh international BV Australo Interinnov Marketing Lab SL Prinstones GmbH Universita degli Studi di Padova European Builders Confederation Palfinger Structural Inspection GmbH Züricher Hochschule für Angewandte Wissenschaften Implenia Schweiz AG Kajima corporation
Contact