We are happy to announce that our paper titled
"Structure PLP-SLAM: Efficient Sparse Mapping and Localization using Point, Line and Plane for Monocular, RGB-D and Stereo Cameras" Fangwen Shu, Jiaxuan Wang, Alain Pagani, Didier Stricker
has been accepted at the IEEE International Conference on Robotics and Automation (ICRA) 2023.
In this paper, we present a visual SLAM system that uses both points and lines for robust camera localization, and
simultaneously performs a piece-wise planar reconstruction (PPR) of the environment to provide a structural map in
real-time. Our proposed SLAM tightly incorporates the semantic and geometric features to boost both frontend pose tracking and backend map optimization.
The ICRA conference takes place this year in London, from May 29th to June 2nd.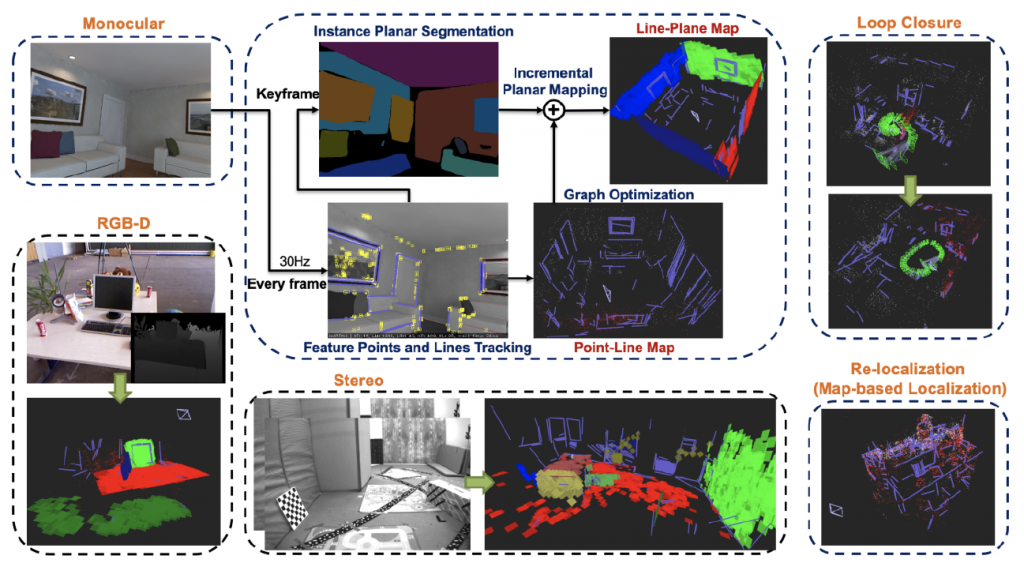 Contact: Dr. Alain Pagani