The project MOVEON has been presented by Dr. Alain Pagani (DFKI) and Romain Boisseau (INRIA) at the 6th edition of the Viva Technology fair in Paris on June 17th, 2022.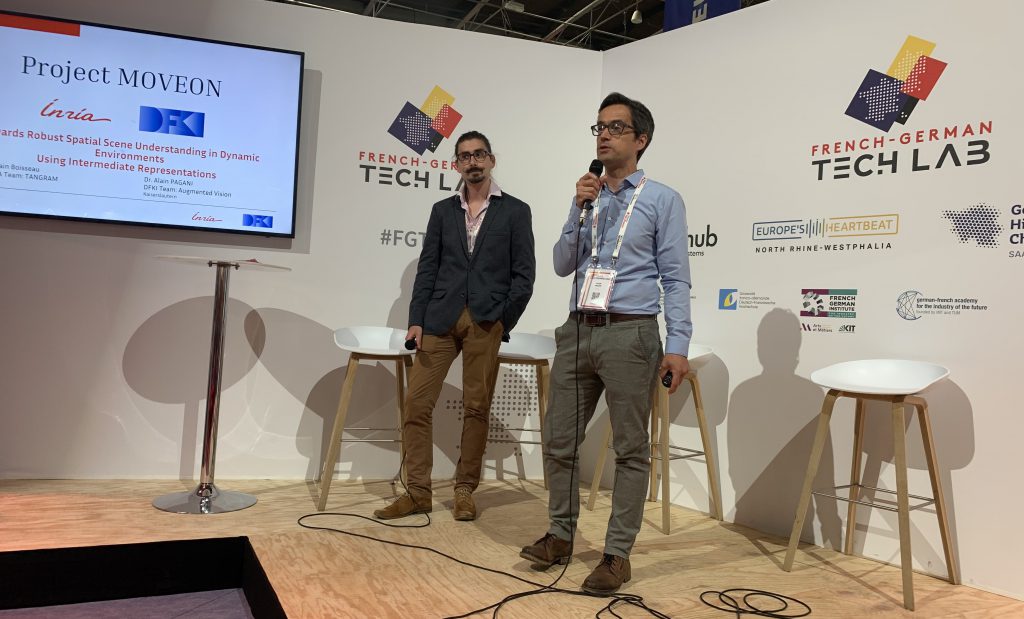 Viva Technology, or VivaTech, is an annual technology conference, dedicated to innovation and startups, held in Paris, France. This year, France and Germany have been showcasing their future European digital champions on a single stand: the French-German Tech Lab. This Lab, organized by twelve French and German partners, highlights the most promising startups in their ecosystems, as well as the concrete academic and economic cooperation between the two countries.
MOVEON is a common project between DFKI and INRIA, and is aiming to develop a new generation of visual positioning algorithms that will enable geometric reasoning to be carried out on high-level primitives taken from learning.
More information: https://www.dfki.de/web/forschung/projekte-publikationen/projekte-uebersicht/projekt/moveon
Contact: Dr. Alain Pagani
---