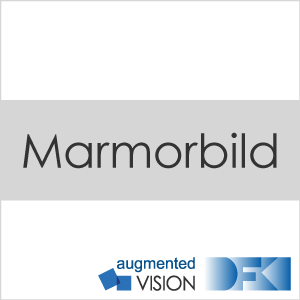 Marmorbild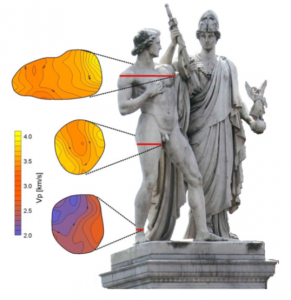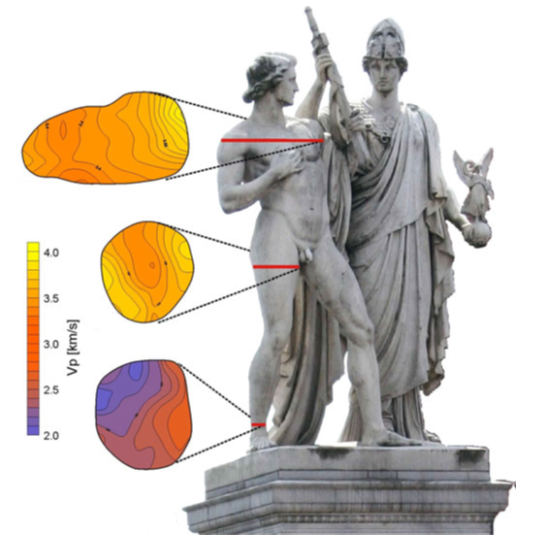 The virgin stone marble has been used as preferred material for representative buildings and sculptures. Yet, due to its chemical composition and its porosity marble is prone to natural deterioration in outdoor environments, with an accelerating rate since the beginning of industrialization, mainly due to increasing pollution. A basic requirement for a successful restoration and conservation is a regularly repeated assessment of the current object condition and knowledge about prior restoration actions. Ideally the assessment is non-destructive. This requirement is fulfilled for both the optical digitization of objects shape and appearance, and the ultrasound examination used to acquire properties with respect to material quality.
Goal of the joint research project Marmorbild of the University Kaiserslautern, the Fraunhofer Institute (IBMT), and the Georg-August-University Göttingen is the validation of modern ultrasound technologies and digital reconstruction methods with respect to non-destructive testing of facades, constructions and sculptures built from marble. The proof of concept has been provided with prior research.
The planned portable assessment system holds a high potential for innovation. In the future, more objects can be examined cost-effectively in short time periods. Damage can be identified at an early stage allowing for a target-oriented investment of efforts and financial resources.

Partners
Funding by: BMBF
Funding programm: VIP+
Grant agreement no.: 03VP00293
Begin: 01.10.2016
End: 30.09.2019
Contact